'He used, I guess you'd say, colourful language and was pretty stern … we loved to play for him,' said Mel St. Onge, who led effort to have diamond named in honour of Helioti.
Orillia has lost a legend.
Dean Heliotis, "one of Orillia's great sportsmen," died on Nov. 23. He was 90 years old.
Heliotis, a self-described "serviceable" baseball player who also played basketball and football, became a renowned baseball coach, whose name will forever be linked with Grant 'Gander' Ross.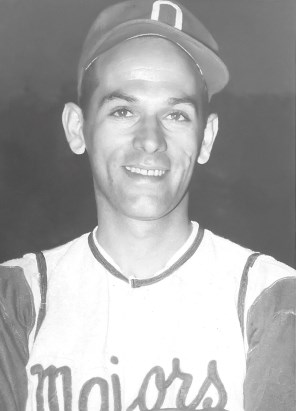 Heliotis capped his playing days by helping the Orillia Majors win an Ontario Baseball Association (OBA) championship in 1964.
But he knew it was time to hang up his cleats after that title win, which served as a fitting end to more than two decades of playing for Orillia's top team.
He told The Packet & Times in a feature interview in 2013 that he had no intention of coaching — until he got a call from Ross, his old teammate and long-time friend.
"Harv Reading decided to retire as manager of the Majors after 1964," Heliotis told The Packet. "He wanted to hand the reins over to Gander. So, Gander gave me a call and asked me if I would give him a hand."
And, so began a coaching partnership that lasted several decades, led to numerous titles and helped shaped generations of young baseball players.
While there were many challenges and highlights along the way, Heliotis always said one moment stands out above all others.
That moment began in auspicious fashion as, just weeks before the 1969 season, the Majors fired Heliotis and Ross.
"I remember me and Gander went to the sauna at the YMCA," Heliotis recalled to The Packet. "I said, 'Well, I guess we have the summer off."
But it was not to be. Nels Dunlop, who was heading up Orillia's junior team, called and asked if the dynamic duo would take over the floundering club. In 1968, the team had won just three games and finished dead last.
"When Gander called and asked me what I thought, I wasn't too sure," said Heliotis. "He said, 'Let's give it a whirl.'"
It was a good call. The two stern taskmasters turned the team upside down, put a structure in place, injected discipline and created in that group of mostly selfish teenagers a firm commitment to a team-first approach.
"We were a bunch of ball players who didn't know how to win," recalled Mel St. Onge, a key pitcher for that squad. "Dean and Gander were so organized. I think the key was they gave us structure. We respected them big-time; they were unbelievable mentors who taught us how to win."
With Jerry Udell, Doug Roe, Brock Richardson, St. Onge and others, the juniors dominated.
As fate would have it, the juniors met the Majors that year for the league championship in a series that captured the imagination of Orillians young and old.
It took seven breathtaking games, but the juniors shocked the mighty Majors, winning the title in front of more than 2,400 fans who jammed into the fabled Lions Oval to watch the seventh and deciding game that Thanksgiving weekend.
"That was my biggest thrill in baseball," Heliotis told The Packet. "It was sweeter than winning the OBAs as a player because I had a bigger role. Those boys played so hard."
That magical triumph served as a launching pad to more than four decades of coaching for Heliotis — at various levels. He was revered by many, feared by some and respected by all whom he coached.
"There were times when I wanted to kill him," laughed St. Onge, reflecting on gruelling workouts and the coach's merciless approach.
"He was hard on you. And he made you do things until you got them right. He used, I guess you'd say, colourful language and was pretty stern. Some people didn't like that, but we loved it. He taught us to be pitchers, not throwers. We loved to play for him," said St. Onge.
Heliotis made no apologies for his approach and he never wavered in it. It was, he would say, why his teams were successful, helping the 1970 juniors, the 1992 bantams and the 1996 Fenelon Falls peewees to Ontario crowns.
As a testament to his decades-long coaching career, a ball diamond at McKinnell Park was named in his honour in 1998; another diamond was named in honour of Gander Ross.
"Mel St. Onge spearheaded that and I remember my wife saying to me that she couldn't believe he did that for me because I was pretty hard on him," Heliotis told The Packet. "It was quite an honour."
On social media, news of his death has spawned some fond memories.
Local historian Marcel Rousseau called Heliotis "one of Orillia's great sportsmen," saying "Dean will be remembered by many Orillians as a great coach and player."
Ted Williams, now chief of Rama First Nation, shared his memories of being coached by Heliotis and of spending time with him at the downtown pool hall he owned.
"He was a great man who influenced many in sports including me," said Williams.
Heliotis would likely not have liked the kind words. He always gave credit for wins and titles to his players.
But, when pressed, he said: "I guess it's a little bit of knowledge, dedication, a never give-up attitude, an ability to recognize talent. I just the love the game and I love to be around it."
For Heliotis, baseball was a big part of his life, but his family always came first. He and his wife, Christine, celebrated their 62nd wedding anniversary this past June. He was proud of his children, Potoula, Louis (wife Angela) and Tom (wife Andrea) and his five grandkids.
Outside of baseball, Heliotis had an interesting and varied career. He was an electronics technician at Orillia Water Light and Power for more than a decade before technology advances made the job obsolete.
In the mid 1960s, he operated Dino's Rack and Roll, a popular downtown pool hall just east of what is now Brewery Bay Food Co. Following that, he sold life insurance for Prudential before retiring.
Visitation will be held at the Mundell Funeral Home, 79 West St. N., Orillia on Tuesday, Nov. 28 from 6 p.m. to 8 p.m.
A service will be held at the Holy Cross St. Nektarios Greek Orthodox Church, 572 Penetanguishene Rd. in Barrie on Wednesday morning at 10 a.m. Heliotis, who was very proud of his Greek heritage, was a founding member of Holy Cross, where he served on the board for many years.
Original Article By: Dave Dawson
Site: Orillia Matters
Date: Nov. 26, 2023
Link to Original: Link to Orillia Matters
Photo:  OrilliaMatters File Photo